Congratulations on your new puppy! After all that searching, you've finally found your perfect new addition and you can't wait to bring them home. However, you'll need more than just the puppy! You might want to gather a few supplies ahead of time, so you'll be well prepared to help your puppy get settled in as soon as you bring them home. Here are some puppy supplies we think are absolutely essential:
1. A Collar and an ID Tag
First thing's first, get a collar and an ID tag for your new puppy. As soon as you pick up your new puppy, you'll want to make sure they have proper identification. Even if you haven't picked out a name yet, at least get an ID tag with your name and phone number in case your puppy happens to make an escape. As far as collars are concerned, a nylon adjustable puppy-sized collar should do the trick. Just make sure it's secure enough so the puppy cannot wiggle out of it. You should be able to snugly fit 1-2 fingers between the collar and your puppy's neck.
2. A Proper Leash
Here's a quick list of the most popular leash options you'll find. You will want to choose a standard 4 to 6 foot leash for walking your new puppy. A proper nylon or rope leash is most appropriate for dogs. We highly recommend avoiding retractable leashes. They do not provide enough control during the training stages and can cause injuries to both you and your new puppy.
3. Food and Water Bowls
Stainless steel is recommended as they can't break, they're dishwasher safe, and the most sanitary option. Ceramic dishes are fine, but make sure the glaze on the ceramic does not contain lead. Plastic dishes are best to avoid because they are porous. That mean the plastic itself can absorb a lot of bacteria that can't be properly cleaned out, which may make your puppy sick.
4. A Crate and Bedding
If you plan to keep your new puppy crated at night or when you're away from home, you'll need an appropriate sized crate for your puppy and some comfy bedding. You'll want a crate that will be just large enough for your puppy to stand and turn around in. Make the crate a desirable place to be with cozy bedding and a safe toy or two.
Puppy Pro-Tip: Wrapping a hot water bottle or microwaveable bean bag in a towel can be comforting to a young puppy. It simulates the warmth they got from snuggling up to their mama and siblings!
5. Toys, Toys, Toys!
Puppies are generally playful and full of energy, so they will need something to keep themselves busy and entertained. From doggy training puzzles to Nylabones, there are tons of toy options out there to choose from. We recommend staying away from plush toys with squeakers, buttons, or anything that could become a choking hazard during the teething phase of puppydom.
6. Food and Treats
You will certainly need to get a nutritious food formulated for puppies and perhaps some small, yummy treats to help with training. Check out DogFoodAdvisor.com for excellent recommendations on the best dog foods available. We recommend also checking with your veterinarian to ensure the food you choose is nutritionally appropriate for your puppy's breed and size. If the food you will be feeding your new puppy is different from what the puppy is currently being fed, you'll need to introduce the new food slowly by adding a little at a time to their current food to prevent stomach upset.
7. Cleaning Supplies
With a new puppy, accidents are bound to happen. You will need some good pet-safe cleaning supplies formulated for cleaning up pet messes. Once a dog pees on a spot, they can detect that smell and it will attract them to pee on that spot again. That's why you'll need a special cleaner to eliminate all odors. Check for ones that are enzymatic and odor eliminating. If you need help with puppy potty training, here's how you can master potty training with your puppy!
Get Prepared for Your Puppy!
Bringing a new puppy home is perhaps one of the most exciting experiences ever! You will probably want to spend as much time as possible with your new puppy the day you bring them home, so go shopping ahead of time. The sooner you prepare for your new puppy, the sooner you can get those new-puppy-snuggles in!
---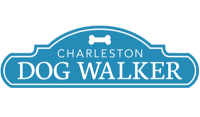 Charleston Dog Walker is a professional dog walking and pet sitting company here to give Charleston pet parents like you a safe, trustworthy, and reliable pet care solution when you work or travel. Give us a call at 843-580-2212 to get more information about how we can help you or sign up today to get started!