Have you ever wondered how to pick the right leash for your dog? As someone who walks all breeds and sizes of dogs every day, I've learned a lot about leashes. Every dog parent should know what leash options are out there and what is the right leash for their dog.
The most common types of dog leashes are:
Standard Leash
Chain Leash
Adjustable Leash
Multi-Dog Leash
Retractable Leash
The Standard Leash
The standard leash is, by far, our favorite type of leash to use when walking a dog. They are typically made out of thick nylon or leather. You can get them in a variety of lengths, normally anywhere from 3 feet to 9 feet long. We've found that dogs typically walk better on a shorter standard leash (3 – 4 foot is ideal). A short standard leash gives you more control over what the dog does while you walk. We prefer nylon leashes to the leather, as they are more comfortable to hold. Just make sure that the leash you buy has a sturdy metal clasp to attach to the dog's collar and that the leash is made of a durable nylon and not a thin fabric.

The Chain Leash
The chain leash is similar to the standard leash, except it's made of metal instead of nylon or leather. A chain leash has two main benefits – it won't get smelly, and a dog can't chew through it. If you have a dog who likes to chew on the leash as they walk, or hold it in their mouth, using a chain leash is a way to train them not to do that. It's unlikely they'll want to have a metal leash in their mouth. Most puppies go through a phase of wanting to hold the leash as they learn proper leash training. Make sure to correct them so they know that it's not ok, and then you shouldn't have to worry about this problem anyway. Chain leashes can be uncomfortable to hold and are heavy for dogs, so we tend to not recommend going with a chain leash.


The Adjustable Leash
The adjustable leash looks like a standard leash, but with extra rings and hooks. This allows you to shorten or lengthen the leash as needed. This could be useful as your dog grows since you can start them out with a shorter leash and work up to a longer leash when they walk well. We tend to always favor shorter leashes, though, so we stick with the standard leash option.
The Multi-Dog Leash
The multi-dog leash looks like a very appealing option for someone who has more than one dog. It allows you to have both dogs on a separate leash, all controlled by one main leash. If you have tiny dogs, this may be a good choice, but we wouldn't recommend this for someone with larger dogs. The main drawback is that a multi-dog leash doesn't allow you to have direct control over each dog. It also shifts the weight distribution away from you, making it easier to be pulled by the dogs if they both try to pull towards the same thing. If a squirrel runs past, you may be on the ground before you know it!
The Retractable Leash
The retractable leash is one of the most common types of leashes used today, but it is by far the one we dislike the most. Retractable leashes are much easier to break, whether it stops retracting or snaps. Most of them also use a cord for the retractable part, which can cause serious injuries to you or your dog. The cord can easily cut you if your dog starts to run or if it gets tangled around you. Google retractable leash injuries and you'll see just how dangerous these can be. Retractable leashes also are terrible for leash training. They give the dog too much control and don't allow you to teach them how to walk properly beside you. While it is important for a dog to stop and sniff on their walks, they can easily do that with a standard leash when they are walking properly.

The Right Leash For Your Dog
There certainly are a lot of leash options out there. Our recommendation for the right leash for your dog will always be the standard leash. It allows you to have the most control while you walk, it is comfortable to hold, and helps you to train your dog how to walk well beside you.
---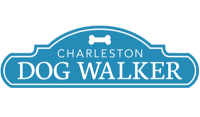 Charleston Dog Walker provides professional dog walking and pet sitting in your home that is customized to your pet's needs. We're so happy you found us (and we know your pet is, too!) and we would truly be honored to be your pet care provider. Give us a call at 843-580-2212 or contact us to get more information about how we can help your pet!