It can be stressful figuring out what to do for your dog's care when you need to leave town. You know you want to leave them in good hands so they are safe, happy, and healthy, but how do you choose the best fit for your dog? The best way to start is to figure out your pet care options. Most people choose from one of these options for their dog's care:
1. Use a dog boarding facility
2. Hire a pet sitter
There are pros and cons for taking your dog to a dog boarding facility versus hiring a pet sitter to care for your dog in your home so it's important that you consider these when you make your decision. After all, your dog is your furry baby and you want the best for them!
Use A Dog Boarding Facility
Dog boarding has become a popular option for pet parents who live in or near cities. In Charleston, we have quite a few options for dog boarding facilities. They also usually double as doggy daycare facilities during the day. There are a lot of things to consider to determine if a dog boarding facility is the best option for your dog when you travel.
Pros For Using A Dog Boarding Facility:
Boarding is not too expensive. If price is your main concern, dog boarding can be a good option for your dog. Other than having a friend or family member watch them for free, dog boarding is probably your cheapest option. Most facilities in Charleston give you the option of selecting your dog's kennel (or "suite" size). Then you can also add in a daycare session during the day.
Great for the friendly, energetic dog! Dog boarding facilities allow your dog to play with their dog buddies throughout the day and get lots of exercise, especially if there is a doggy daycare option with activities for your dog to enjoy. This could be a great environment for younger and energetic dogs who enjoy lots of stimulation and activity.
Cameras so you can see your dog. Many facilities do have cameras so you can watch your dog online. The catch to this is your dog has to actually be in view of the camera. It's great to see your dog, but most of the day they are probably just lounging around and not doing much.
Staff should be trained in Pet Emergency Care. Dog boarding facilities in Charleston definitely vary with their training levels for their staff. It's important that if you chose dog boarding that you ask lots of questions about how they run their facility. Ask things like:

Do staff receive training, and what does that include?
Have staff been trained in Pet Emergency Care in case of an emergency?
Do they limit the ratio of dogs to humans so they can closely monitor each dog?
What do they do if there is a dog fight or if one dog is bothering another dog?
Cons For Using A Dog Boarding Facility:
It's common for dogs to come home sick. Despite requirements for updated vaccines, it's extremely common for dogs to come home with kennel cough and other illnesses after staying at a dog boarding facility. If you choose a dog boarding facility, make sure they are very strict about their vaccination requirements for all dogs boarding and coming for daycare in the facility. Cleanliness is also vital, so be sure to ask about their cleaning process.
Limited pick-up and drop-off hours. Keep in mind that you'll need to drop off your dog at the facility and pick them up when you get home. Boarding facilities typically have specific hours you need to bring them or pick them up. Those hours may be limited on evenings and weekends. This means that if you aren't able to drop off your dog or pick them up during the designated hours, you'll have to pay for an extra night of boarding.
Boarding facilities are not usually staffed 24 hours a day. Typically, dogs are kenneled at night and then the facility is closed and unattended for the night. Most boarding facilities do have 24-hour surveillance systems, but no one is physically there with the dogs.
Dogs are typically kenneled overnight. This might not be a big deal for some dogs who are used to sleeping in their crates, but if your dog isn't usually crated at night, this could stress them out.
It can be a stressful environment for some dogs. Some dogs just aren't all that social and don't enjoy being in a doggy daycare environment. If they are uncomfortable, it can trigger fights and aggressive behavior. Dog boarding facilities can also become a stressful environment if your dog prefers more relaxation time. Most dogs spend their days sleeping, so boarding could be a jarring experience. There's lots of noise, and could be stressful if your dog isn't used to always being around other dogs.
Not many updates about how your dog is doing. Most dog parents worry a lot about how their dog is doing while they are traveling. You might not have a lot of options for getting updates about your dog from a boarding facility. Many do have cameras so you can watch your dog online, but only if they happen to be in view of the camera. Others provide some brief updates, and then some you simply receive an update when you pick them up.
Hire a Pet Sitter
Choosing to hire a pet sitting company is another great option for dog parents when they travel. The pet sitter will come to your house and care for your dog in your home. A lot of pet parents are just starting to use this option, so here's a look at what you should consider:
Pros for Hiring A Pet Sitter:
Hiring a professional pet sitting company, like Charleston Dog Walker, ensures your dog will be loved by trustworthy, reliable pet sitters!

Your dog gets to stay home in their own environment and can stick to their normal routines. Dogs thrive with routine in their life and using a pet sitter helps minimize the stress of you being gone. When you use a pet sitting company, you can schedule your pet sitter to come for visits that match your dog's normal schedule. You can have your pet sitter come a few times throughout the day for potty breaks, play time, exercise, feeding, and medications (if needed). You can also schedule longer visits so your dog can get lots of love just like when you're home!

Your pet will get individualized care and attention. When a pet sitter comes to your house, their only focus is your dog! Unlike at a dog boarding facility, your dog will be the star and will get all the attention and love!
Staff trained in Pet Emergency Care. A great pet sitting company will ensure that all of their staff are well-trained in Pet Emergency Care. They will know what to do in case of an emergency and how to get your pet immediate help.
You'll get regular updates about your dog. You can expect to receive updates with pictures after every single visit from your pet sitter so you always know how things are going. A great pet sitting company will ensure that you have total peace-of-mind when you travel so you can actually enjoy your trip instead of worrying about your dog.
Your pet won't be exposed to other dogs who could pass along illnesses. A great benefit for using a pet sitting company is that you eliminate the risk of your dog being exposed to illnesses from other dogs. Not only will your dog be safe at home, a great pet sitting company will be able to closely monitor your dog for any weird signs to make sure they are healthy while you're away.
No need for you to drop off or pick up your dog. Another great benefit for using a pet sitting company is that the pet sitter comes to your house! You don't have to worry about dropping off your dog or picking them up when you get back from your trip. Your dog will be at home waiting with a smile when you get there!
There will be a back-up. A really important thing to consider when you use a pet sitting company (instead of just someone who pet sits as a hobby), is that they will have a backup plan in place for emergency situations. Pet sitting companies have multiple staff so even if your primary pet sitter has an emergency, another team member will still be able to visit your dog. Using a pet sitting company ensures your dog always gets their scheduled care.
You're hiring a professional. Hiring a professional pet sitting company means that your dog is going to be cared for by a professional. Great pet sitting companies are licensed, bonded, and insured to protect you. They also work hard to train their staff so that your pet sitter will be following best practices set by the pet sitting company that ensure a high level of care and attention. They will take pride in providing your pet with the best possible care so you always feel at ease!
Cons for Hiring A Pet Sitter:
Choosing to hire a pet sitter can be more expensive. While it can be a higher cost to hire a pet sitting company, it's true that you get what you pay for. They come to your house, saving you the stress of dropping your dog off or picking them up. It also allows your dog to stay at home where they are most comfortable! Your dog will receive individual care from a trained professional where your dog is their top priority.
It can be stressful trusting a stranger with your house and pet. It's very important to do your homework before hiring a pet sitter. Check out this article to learn "How To Hire A Great Pet Sitter". You'll want to choose a pet sitting company with a fantastic reputation in your local community. Read online reviews, call and talk to the company to make sure you feel comfortable, and make sure the pet care company insists on a Meet & Greet so you can get to know them first. You will want to be confident that you are making a great decision about who to trust with the care of your dog!
Choosing Who Will Care For Your Dog
You have lots of choices when you need care for your pets, but it's really important to think through the pros and cons of each option to ensure that your pet is in good hands. If you'd like to hire a pet sitter, check out Charleston Dog Walker – we'd love to care for your pets!
---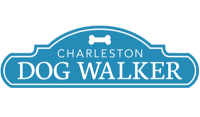 Charleston Dog Walker is a professional dog walking and pet sitting company here to give Charleston pet parents like you a safe, trustworthy, and reliable pet care solution when you work or travel. Give us a call at 843-580-2212 to get more information about how we can help you or sign up today to get started!