Pet sitting is a newer service that many pet owners aren't super familiar with as an option when they need to leave town without their pet. Traditionally, people ask a relative to watch their dog or a friend to come by and feed their cat. But with many people moving to new cities, that's not always an option. While some pet owners decide to board their animals at a local boarding facility, others have opted to hire a pet sitter.
What Is A Pet Sitter?
A professional pet sitting service is a fantastic alternative for pets who do better staying in their own home when their families are away. A pet sitter will come to your house multiple times a day to check in on your pet. For families with dogs, the pet sitter will take your dog outside for potty breaks, walks, and playtime. They'll feed your pet, give them fresh water, and any medications they may need. For kitties, they'll scoop the litter box and make sure your cat gets some attention and petting time.
What Should I Expect From My Pet Sitter?
While there are many people out there who claim to be a "pet sitter", it's important for you to choose someone who takes their responsibilities very seriously. A great pet sitter should be providing you with these key things:
Visit Reports – After every visit your pet sitter should be sending you a report about how things went. It should be in the form of an email or text so you get immediate feedback about how your pet is doing.
Contact Information – You should have multiple ways of being able to get in touch with them, should any issues arise, such as you being delayed getting home. When a pet sitter isn't responsive to you, that's a red flag.
Peace-of-Mind – When you are out of town, you shouldn't have to worry about how your pet is doing. A great pet sitter should be able to provide you with details about their visits. They should also be able to problem solve and easily handle any issues so you can relax.
An Emergency Plan – Life happens and we all know things don't always go as planned. However, your pet sitter should always have an emergency plan that they can provide to you. What will they do if they get sick? Who will take over care if they are in a car accident? What will they do if your pet gets sick? Anyone you hire should already have an answer for all of these questions. They should also be prepared to handle an emergency right away.
How Do I Choose The Right Pet Sitter?
In this day of "on-demand" services, you literally have hundreds of pet sitters you can choose from. So how exactly do you choose? While it may be tempting to find the cheapest person, or pick a Wag sitter who can literally show up to your house 15 minutes from now, there are many things you should first consider.
Are they licensed, bonded, and insured? While this may sound unnecessary (I mean how hard is it to walk a dog?), it has pretty big implications. If you hire someone who doesn't have liability insurance and your dog bites someone while they are walking them, that bill will fall in your lap. Or if they steal some valuable jewelry from your bedroom, what would you do? A professional pet care service needs to be licensed, bonded, and insured because it protects you if something goes wrong. It makes them accountable and guarantees you peace-of-mind. You won't get that with the kid down the street.
Do they care about security? When you hire a pet sitter, it means you are giving them unrestricted and often unsupervised access to your house. It's important to make sure they will follow your instructions for locking your house, setting your alarm system, and most importantly, respecting your privacy. They shouldn't care if you have a security camera and they should respect the trust you are placing in them.
Do they take the time to get to know you and your pet? On-demand services are awesome for a quick Uber ride downtown, or getting some food delivered. But it doesn't make a lot of sense when you are talking about someone to care for your beloved pet. It's vital that they come meet you, get to know your pet, and go over your pet's routines. They should know that your dog licks his paws when he's nervous. Or that your dog goes berserk when she sees a squirrel. Your pet sitter should ask tons of questions and they should also ask about your expectations. Do you want them to take your dog for a walk, or play with them in the yard? Do you want them to pet and cuddle your kitty or will that make them scared?
What Are The Benefits Of Hiring A Pet Sitting Company?
Choosing a pet sitting company, like Charleston Dog Walker, can be a great way to make sure you are really looking out for your pet when you leave them to take a trip. A pet sitting company will provide you with these great benefits:
A professional company will take their business and your pet seriously. They will be licensed, bonded, and insured so you know your pet and home is in great hands. They want to ensure you are satisfied with the care they provide and make sure it's top-notch so you'll tell your friends. We're not sure the kid next door will care quite so much.
They'll have backup and tons of availability when you need them. If your primary sitter gets sick, or has an emergency, your pet will still get the care you've scheduled. A professional pet care service will have other staff members who can step in and make sure your pet is still visited and loved. A pet sitting company will be staffed to ensure they are always available anytime you need to leave town.
Communication is important to them. A professional pet sitting company understands that you want to know how your pet is doing while you're away. They'll send you photos and notes about what your pet has been up to so you can feel confident that they are doing well. And if you have any concerns, it will be easy to get in touch with their office right away. There won't be 800 numbers you have to call to talk to someone on the other side of the country like customer service for Wag.
They thoroughly vet and train their employees. Pet sitting companies take great care in hiring amazing employees. They go through rounds of interviews, background checks, reference checks, and extensive training. Awesome pet sitting companies require their employees to become certified in Pet Emergency Care, too, so you know they'll be able to take care of your pet in an emergency. While "loving dogs" may sound like a great attribute, a pet sitting company will make sure their employees are actually trained and qualified.
A great reputation around town for their awesome service. When you hire a pet sitting company, the best thing is you can learn a ton about them based on their reviews from customers. Reviews can really tell you a lot about how they operate, and if they have got their act together. This will be so reassuring that you know you can trust them with your pets and home.
Your Pets Will Be All Set Anytime You Go Away
Having a pet sitter that you can rely on is such a weight off of your shoulders. The next time you plan a trip and need a pet sitter, reach out to a great local pet sitting company, like Charleston Dog Walker. They'll come out for a Meet & Greet so you can get to know them in-person and go over everything they'll need to know. Then you will be all set to schedule pet care visits anytime you need them! This is such a relief whether it's a quick business trip, or a long relaxing vacation, you know that you and your pets are always covered!
---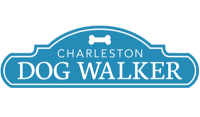 Charleston Dog Walker provides professional dog walking and pet sitting in your home that is customized to your pet's needs. We're so happy you found us (and we know your pet is, too!) and we would truly be honored to be your pet care provider.
Give us a call at 843-580-2212 or contact us to get more information about how we can help your pet!