Dog parents in Charleston are some of the luckiest in the country because we live in such a beautiful city! There are tons of great spots all around Charleston that are perfect for walking your dog and enjoying the stunning sights. If you're sick of taking the same old route every day, it's time to get out and explore! We've got a great list that will help you and your dog see all the beauty Charleston has to offer. Plus, you'll get some exercise and have a fabulous time! Here are our favorite dog walks in Charleston.
The James Island County Park is a favorite among dog lovers in Charleston because it has tons to offer! Check out our video of one of our favorite places in the park to walk with our dog. There is a fantastic dog park, but if you are in more of a walking mood, this is a fabulous spot to check out. The James Island County Park has over 3.5 miles of trails that wind through the forest, fields, and the marshes. You'll be able to see some great views, especially at sunrise and sunset. It's so peaceful and serene, giving you a great break from all the stress in life. Your dog will love sniffing all the new smells and getting lots of exercise! The park also has restrooms, picnic areas, and fishing docks, so you could spend all afternoon enjoying the park with your pup.
2. West Ashley Greenway
The West Ashley Greenway is a fabulous option for dog walkers, stretching for over 10 miles. The flat path is a beautiful tree-lined trail frequented by dog walkers, bikers, and joggers. You can start the trail at the corner of the Windermere Shopping Center on Folly Road, on the Johns Island end at McLeod Mill Road, or various places in between. It runs parallel to Highway 17 so there are many places to pop onto the trail. It also is quite close to Avondale shops and restaurants so you can take a break for refreshments along the way!
3. Downtown Walk (The Battery to the Pineapple Fountain)
Keep it classic and explore downtown Charleston for a great walk with your dog! There are so many beautiful streets tucked away in Charleston that you can literally wander around for hours. We love to start our walk by White Point Garden, on the corner of Murray Blvd and East Bay Street. Take a stroll up on the seawall promenade to watch the tide and even spot some dolphins! Then follow East Bay street to S Adgers Wharf and you'll find yourself coming to Waterfront Park. If you're walking in the evening, you and your dog can check out the East Bay Dog Park, which is part of the Hazel Parker Playground. By 5 pm each evening it should be hopping with lots of new friends for your dog! Make sure to stop by the Pineapple Fountain in Waterfront Park for some great photo ops, too!
The Palmetto Islands County Park in Mount Pleasant is a great place to take your dog for a fun walk! This county park has all of the classic terrain Charlestonians love. You can explore underneath the trees on paved trails or nature trails and walk along the gorgeous tidal creek. Our favorite dog walk is the Nature Island Trail. This mile-long trail takes you across a boardwalk to get over to Nature Island and then winds you among the trees for your chance to see some wildlife!
If you're really looking for nature and aren't afraid of a very off the beaten path experience, check out the I'on Swamp Interpretive Trail. It's about 45 minutes from downtown Charleston, in the heart of the Francis Marion National Forest. The historical trail meanders through embankments and rice fields dating back to the 1700's. The trail is very natural and has some high grass areas. Make sure to pack lots of bug spray and check your dogs over for tics after the walk. It's an adventure, but one that an outdoorsy person and dog will love!
The Johns Island County Park offers a more natural, wooded park option for dog walkers. The park is designed for equestrian activities, so you may be sharing the trails with some horses. It offers beautiful shady paths that wind through southern pines and moss-draped oaks. The Johns Island County Park is worlds away from bustling downtown Charleston and is the great place to roam with your adventurous dog.
If you're a history fan and looking for a change of pace, take your dog for a walk around Magnolia Cemetery. Perhaps an odd setting for a walk, if you enjoy cemeteries you will love exploring this one. It is a historic rural cemetery set on a former rice plantation. This beautiful and peaceful cemetery has walking paths that wind around two lagoons and offers lovely marsh views.
We can't live in Charleston and not have a beach walk on our list of favorite dog walks! Folly Beach takes the cake for our favorite beach to walk along with our dogs. You can park at the pier parking area or on either end of Folly to go for a long, relaxing walk on the beach with your dog. There are specific dog hours on the beach during the summer, but from October through April you can walk your dog any time of the day as long as they are leashed. If your dog is a beach lover, then this is the perfect walk for you!
Plantations are a popular tourist destination in Charleston and locals love them, too! Magnolia Plantation is one of the best dog-friendly plantations around the area. There is an admission fee, but keep your eye on Groupon before you go and you can almost always find a discount coupon. Magnolia Plantation is a romantic-style garden that you can wander around for hours. It is on the National Register of Historic Places and is the oldest public gardens in America! You can walk with your dog down the stunning Oak Avenue, explore the Camellia Collection, check out alligators in the Cypress lake, and even walk through a horticulture maze!
Charleston Has The Best Dog Walks
We may be a bit biased, but we think Charleston is one of the best cities to walk your dog. There are so many options ranging from parks, plantations, and trails, to cemeteries and beaches. With gorgeous weather year-round, you and your dog can try out a new walk every weekend!
---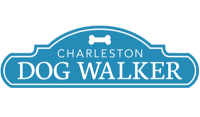 Charleston Dog Walker provides professional dog walking and pet sitting in your home that is customized to your pet's needs. We're so happy you found us and we know your pet is, too! We would truly be honored to be your pet care provider. Give us a call at 843-580-2212 or contact us to get more information about how we can help your pet!