Nearly everyone that is familiar with Charleston knows that brunch isn't just a meal, it's a way of life! But what if you could bring your furry friend along for the good eats and good company? Well, good news! We've pulled together some great places around Charleston that will satisfy your brunch cravings and are also dog-friendly!
Located on James Island, the Low Down Oven and Bar is a delicious low-key dog-friendly brunch option that locals love! It features a covered outside patio with seating, perfect for relaxing with your pup at any time! They also have a lawn with a corn hole setup, indoor/outdoor bar, and delicious Sunday Brunch! Their brunch menu includes items like Chicken and Waffle Sliders, Flapjacks, and The Sandwich (the bread of the sandwich is two grilled cheese sandwiches!) Wash it all down with an ice-cold White Russian (called The Dude Abides) or Cereal Milk, a delicious cocktail of Maker's Mark, vanilla almond milk, and Cocoa Puffs.
967 Folly Road, James Island
Brunch Hours: Every Sunday, 11am – 3pm
Whatsthelowdown.com
Situated in downtown Charleston, FUEL Charleston features a beautiful dog-friendly, outdoor dining patio to accommodate you and your furry brunch date! Whether you keep it southern with their Local Shrimp and Stone-Ground Grits or jazz things up with their Huevos Rancheros-topped quesadilla, their brunch menu is sure to please! Cool down with a fruity Guava Mojito, or spice things up with a Jalapeno Margarita! FUEL Charleston is the perfect place downtown for you to enjoy a dog-friendly brunch this weekend!
211 Rutledge Avenue, Downtown Charleston
Brunch Hours: Every Saturday & Sunday, 11am – 2pm
Fuelcharleston.com
You would think a café themed around dogs would be dog-friendly, and you would be correct! Lost Dog Café on Folly Beach serves both breakfast and lunch items, and offers patio seating for you and your pooch after enjoying a morning walk on the beach! If you go, be sure to try their Cinnamon Rolls (it's what they're famous for!) or dig a little deeper into a big plate of brunch classics like Eggs Benedict, Huevos Rancheros, or Shrimp & Grits. Wet your whistle with a cold Mimosa or a Bloody Mary, or perk it up a bit with one of their many coffee & espresso options. This dog-friendly brunch option is a favorite for locals and beach-goers, so be sure to get there early on weekends!
106 W Huron Avenue, Folly Beach
Monday – Saturday: 6:30am-3pm; Sunday: 6:30am – 2pm
Lostdogfollybeach.com
Arguably one of the most popular spots dog-friendly brunch options on James Island, Ellis Creek Fish Camp offers delicious seafood and low country classics, as well as delicious drinks and cocktails. Sit in their beautifully decorated outdoor seating area overlooking the marsh with your furry pal. They're so dog-friendly, they even offer a dog menu of Beef Stew and Turkey Dinner for your four-legged buddy to enjoy! For the humans, a low country delicacy such as Fish and Grits might be what you're craving, or try their classic brunch dish with a twist, their Ellis Creek Benedict with crab cakes instead of ham! They also offer a variety of unique cocktails such as their Frosé (frozen Rosé wine and strawberry puree, yum!) and Ginger Peach Bellini. Make sure to ask about their Margarita of the Day, too!
1243 Harbor View Road, James Island
Brunch Hours: Saturdays & Sundays, 11:30am – 3pm
Elliscreekfishcamp.com
Are you wanting to enjoy some of the finer dining options in Charleston with your beloved hound? Look no further than Eli's Table in downtown Charleston for a fabulous dog-friendly brunch! Relax on their outdoor seating area with your fluffy companion while you dine on delicious entrees such as Sweet Potato pancakes and waffles, Crab Cakes and Eggs, or simple Beignets with berry coulis! They also have an assortment of cocktails to choose from, like their classic mimosas and mojitos, or go a little wild with one of their Bacon Bloody Marys.
129 Meeting Street
Breakfast: Every day, 8am – 3pm
Lunch: Everyday, 11am – 5pm
Elistable.com
Other Dog-Friendly Charleston Brunch Options
Even though most places don't advertise that they are dog-friendly, tons of places around Charleston actually are dog-friendly and are more than willing to accommodate you and your four-legged friend! Just call and ask if you aren't sure if they are dog-friendly! We hope you enjoy this list of dog-friendly brunch places to experience with your precious pooch. Didn't find what you were looking for, or want more options? Check out Yelp and use the "dogs allowed" filter in their search engine, or look on BringFido.com!
---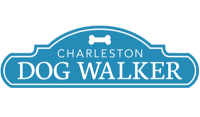 Charleston Dog Walker provides professional dog walking and pet sitting in your home that is customized to your pet's needs. We're so happy you found us and we know your pet is, too! We would truly be honored to be your pet care provider. Give us a call at 843-580-2212 or contact us to get more information about how we can help your pet!