Charleston is a city full of dog-lovers, so it's pretty fitting that we should have a competition to award the most amazing dog in our incredible city. The Crown Dog of Charleston is here to do just that: find the best dog in all of Charleston to win the crown!
All dog parents who are obsessed with their dog should make sure to enter their precious pooch in the Crown Dog of Charleston, hosted by Charleston Dog Walker. They are giving away over $1300 in prizes to the winners. This is one awesome opportunity to cash in on your dog's adorable face!
How To Enter
To enter the competition, simply submit the cutest picture of your dog and why you think they deserve to win. It couldn't get any easier than that! To enter your dog, go to crowndogofcharleston.com.
Over $1300 In Prizes For The Winners
Local Charleston businesses have joined together to contribute more than $1300 in prizes for the top three dogs! The winning pooch will take home a phenomenal prize package, worth over $800 in prizes. The two runners up will also be awarded prize packages totaling more than $250 and $100 in prizes. These lucky dogs and their proud parents will be treated to prizes like a photography session by Kelly Vann Calaway Photography, house cleaning sessions from MerMaids of Charleston, yard cleaning services from Doody Calls, premium dog food from Dolittle's, a dog wash and gift basket from The Dog Wash, restaurant gift cards from Bohemian Bull and The Barrel, and dog walking services from Charleston Dog Walker.
Enter Your Dog And Then Vote For Them To Win
The entry phase closes on February 7, but that's when the real fun begins! Voting will open up so that the people of Charleston can choose who they think should win the crown. People can vote once every 24 hours from February 8 – 24. The top ten dogs with the most votes will move on to the next phase. Judges will narrow the top ten dogs down to five finalists based on the number of votes they have received, how cute their picture is, and their entry for why they should win. Then the final five dogs will go back to one last public vote from March 1 – 10 for the Crown! The winners will officially be announced on March 11!
Why Charleston Needs A Crown Dog
Owner of Charleston Dog Walker and creator of the Crown Dog of Charleston, Mallory Cooper, says that this fun competition is the perfect way to celebrate the dogs in our life. Cooper says, "It's easy to see that Charleston is filled with dog-lovers. Our stunning city has dog-friendly restaurants on every block, public dog parks all over Charleston, and dog owners out for a stroll with their beloved pooch anytime the sun is out, which is pretty much all the time in Charleston! It's time to celebrate the dogs in our life that make us smile every day. Dog parents know that their dog is one of the best things in their life. They bring us unconditional love and devotion. Now we want to recognize all the incredible dogs of Charleston and show them how much we love them, too!"
To enter your dog, visit crowndogofcharleston.com and submit their super cute photo today!
---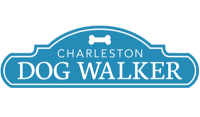 Charleston Dog Walker provides professional dog walking and pet sitting in your home that is customized to your pet's needs. We're so happy you found us (and we know your pet is, too!) and we would truly be honored to be your pet care provider.
Give us a call at 843-580-2212 or contact us to get more information about how we can help your pet!