The beginning of September is full of super fun Charleston dog events that you won't want to miss! They are great opportunities to get your pup out for some socialization and adventure. We wait all year for these awesome local Charleston events and we promise that you and your dog will have a fabulous time!
September 8 – Dog Day Afternoon At Palmetto Islands County Park
At the end of the summer season, the local Charleston waterparks open up for the dogs to play! This year you have two opportunities for your dog to have an awesome time at the Splash Island Waterpark in Mount Pleasant! Choose from two sessions (10am-12pm and also from 1-3pm) and enjoy Dog Day Afternoon at the Palmetto Islands County Park! Tickets are $8 per dog in advance (or $10 at the gate) and you will want to get your ticket as early as possible since they are only selling 400 tickets!
Palmetto Islands County Park
444 Needlerush Pkwy
Mount Pleasant, SC 29464
September 9 – Dog Day Afternoon at Wannamaker County Park
This year there is a second chance to enjoy Dog Day Afternoon; this time at The Whirlin' Waters Adventure Park! Head over to Wannamaker County Park when the dogs get to take over the water park to splish and splash all they want from the hours of 12pm until 5pm! Make sure to go early as the park fills up fast and they only have 1000 tickets! Tickets are $12 per dog in advance (or $15 per dog at the gate)!
Wannamaker County Park
8888 University Blvd.
North Charleston, SC 29406
September 13, 2018 – Yappy Hour at James Island County Park
Bring your dog for some fun in the sun and water from the hours of 4pm until 8pm, for Yappy Hour at the dog park! The James Island County Park will also have live music with Big John Belly until sunset, so bring your dog with you and enjoy a relaxing late afternoon hanging out together with music and beverages!
James Island County Park
871 Riverland Drive
Charleston, SC 29412
Tips For Enjoying Water Events With Your Dog
Remember to always keep a very close eye on your dog at events like these to make sure your dog is safe and having fun. If they seem uncomfortable, overheated, or agitated it may be time to call it a day. It's also important to monitor things like whether your dog is drinking the water, and how their paws are doing on the pavement. Their paw pads can burn or tear much more easily when they have been in the water for a long time and then run across hot pavement. Make sure to stay with your dog the entire time and ensure they are safe and happy!
Enjoy Charleston Dog Events This September!
You and your dog will not regret going to any one of these awesome Charleston dog events this September! Buy your tickets early to make sure you get to enjoy the waterparks for this end-of-summer dog fun!
---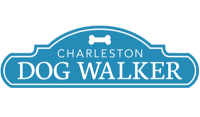 Charleston Dog Walker provides professional dog walking and pet sitting in your home that is customized to your pet's needs. We're so happy you found us (and we know your pet is, too!) and we would truly be honored to be your pet care provider.
Give us a call at 843-580-2212 or contact us to get more information about how we can help your pet!