Your dog's happiness and health are incredibly important to you. As much as we want to spend our days cuddling and playing with our dog, most of us just can't. We have busy work days and we often don't have time to run home to let our dog out for a potty break. There are lots of reasons why hiring a dog walker will make your dog's life better and your life easier. Once a dog walker becomes part of your life, you'll wonder how you ever made it work before!
1. A Dog Walker Gives Your Dog a Daily Routine
Dogs are creatures of habit and it's very important to give your dog a normal daily routine! They thrive when you give them things to do, such as regular exercise and activity. When dogs are left alone without any purpose they get bored and can become destructive. Imagine if you were alone for 9 hours a day, five days a week, with nothing to do. You might go a little stir-crazy, too! Hiring a dog walker to come by while you are working allows your dog to have a consistent and normal daily routine. It gives them something to look forward to and rely on. A dog walker's visit also breaks up their day with exercise and gives them time to go to the bathroom. Your dog's day should have a consistent routine that includes feeding time, play time, walk time, bathroom time, and quiet time. Most people need a dog walker to help ensure their dog has an awesome daily routine every day of the week!
2. Ditch The Stress For You And Your Dog
A professional dog walker has special training and knowledge about dogs. They know how to properly work with your dog in a positive way and make sure they feel loved! Dogs can sense the emotions and natural vibes that people give off and they tend to react to those emotions. A dog walker is there to make your dog feel special and interact just with them. Your dog will be happy to have someone that wants to be there for them and they'll thrive on interacting with a professional who will give off the happy-go-lucky emotions and vibes that your pet needs!
3. Dog Walkers Help With Socialization Manners!
All pets love to play, get outside and seek out adventure! Having socialization manners while doing those things together is very important for you and your dog. Socialization with other people will help your pet know how to properly act in public so you're not embarrassed. Hiring a dog walker will give your dog a best friend who will work to instill positive social manners during each of their visits.
4. Keep Your Dog Happy And Healthy!
Hiring a dog walker will truly help keep your dog happy and healthy! It has been proven that dogs can suffer from stress, anxiety, depression, acting out, and even having physical problems due to an inconsistent and unhappy environment. The Association for Pet Obesity Prevention's clinical survey in 2016 found that 54% of dogs in the U.S. are overweight or obese. Dogs who are overweight typically don't live as long and often suffer from health issues. By hiring a dog walker your pet will gain a substantial amount of physical activity and they'll be happier and healthier!
Hiring A Dog Walker Is The Best Gift You Can Give Your Dog
It can be easy to forget that your dog is completely reliant on you for every aspect of their life. If you aren't there, they are truly just waiting for you to come home to be with them again. Hiring a dog walker improves their quality of life through exercise that will keep them healthy, regular bathroom breaks, positivity, and socialization. The dog walker will brighten their day and take the stress and guilt out of yours. Every good dog parent always wants the very best for their dog, and hiring a dog walker is the best gift you can give them!
---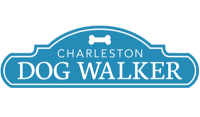 Charleston Dog Walker provides professional dog walking and pet sitting in your home that is customized to your pet's needs. We're so happy you found us (and we know your pet is, too)! It would be an honor to be your pet care provider.
Give us a call at 843-580-2212 or contact us to get more information about how we can help your pet!