Celebrating Valentine's Day with your pet is so much fun! Your furry companion will love to celebrate and cuddle with you on Valentine's day (and smother you with kisses). Here are some fun ways to show your pet how much you love them this Valentine's day!
1. Melt Your Kitty's Heart With A Tuna Melt!
We're obsessed with these adorable Heart Ice Cube Trays (you can pick them up locally at Target and the Dollar Tree). Get 1 can of tuna packed in water. Then put dollops of tuna in the heart-shaped ice cube tray. Freeze your tuna hearts until frozen and then treat your kitty!
2. Make A Peanut Butter & Yogurt Doggy Melt!
Pick up some peanut butter and plain yogurt and pull out your cute Heart Ice Cube Trays to make these tasty snacks for your pup. Mix the yogurt and peanut butter together and spread small dollops into the heart shaped ice cube tray. Put the tray in the freezer until the treats are frozen and then let your dog enjoy!
3. Adorable Valentine's Day Dog Toys
Valentine's Day themed dog toys are even cuter than you can imagine! We love the theme of champagne and strawberries, and these toys will make that dream come true for you and your furry Valentine!
Champagne bottle dog toy (found at Amazon)
Chocolate covered strawberry toy (found at Amazon)
Flower bouquet toy (found at Chewy)
4. Make A Clay Paw Print Together!
One of our all-time favorite pet keepsakes are clay paw prints. It's a lasting treasure to honor you and your pet's special bond. You can find pet-safe clay at your local Micheal's craft store or online at Amazon. Follow the directions on the kit or you can go to your local Micheal's craft store and they will help you.
5. Create The Perfect Night: A "Woof-Be-Mine" Evening Together!
Valentine's Day with your pet can be super simple, but something your pet will absolutely love: a special evening with you! Here's what we suggest for your night together:
Take a walk or run together around the neighborhood or take a drive to a local dog park!
Eat dinner together or enjoy treat time together!
Then snuggle all night long with a nap together or substitute this for fun playtime with their favorite toy!
Find Your Special Someone
If you'd like to add another furry buddy to your family, you should definitely swing by Pet Helpers or the Charleston Animal Society this month. They have some amazing kitties and dogs there who would love to be your special someone. It is the season of love, so this is your perfect chance to find the love of your life!
Valentine's Day Dangers
Remember to safely store and put away your candy and to keep the lilies away from your kitties! Other potential Valentine's Day dangers for your pet are candles, alcohol, ribbons, and bows. You can always call the Pet Poison 24/7 Hotline at 855-764-7661, or your local veterinarian in case of any emergencies!
---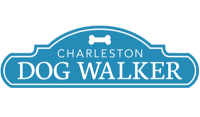 Charleston Dog Walker provides professional dog walking and pet sitting in your home that is customized to your pet's needs. We're so happy you found us (and we know your pet is, too!) and we would truly be honored to be your pet care provider.
Give us a call at 843-580-2212 or contact us to get more information about how we can help your pet!