It's time to bust out your (slightly) creative side, because we've got some great homemade cat toys that you can make in just a few minutes! Cats are fickle little creatures, but we love how they prefer the simple things in life. Check out these easy homemade cat toys that your kitty will think are the greatest thing ever!
Toilet Paper Roll Treat Puzzle
To create your kitty's cardboard treat puzzle, you'll need a toilet paper roll or paper towel roll, treats, and anything you'd like to make it fancy! Fold one end of your cardboard roll into a closed, triangle end. You can staple the end closed, or just fold it again to make it semi-closed. Put several of your cat's favorite treats inside of the roll. Then you can fold over the other side to create just a semi-closed end. A curious cat will have a blast batting it around and trying to get the treats to come out! If you're feeling inspired, you can decorate your cardboard with a marker design or even glue some pom-pom balls on to it!

Catnip Sock Toy
If your cat loves catnip, this is a super easy homemade cat toy that will bring lots of joy to your kitty! Find an old sock that doesn't have any holes, and a toilet paper roll. Push down your toilet paper roll into the sock, to the bottom of the sock. Then stuff some dried catnip into the toilet paper roll. Tie of the end of the sock to create a knot so that the catnip doesn't come out. You can draw a cute face on the sock, or even add googley eyes and a mouth to the end of the sock. Your cat will love her new sock buddy!
Cardboard Mouse or Ball
Cats don't usually discriminate if things look homemade. Most kitties tend to prefer simple, crafty toys, so this is the perfect free homemade cat toy to make! Find a piece of corrugated cardboard and trace a circle. Then use an X-acto knife, or sharp scissors, cut out your circle. Trace your circle cut out and then cut out your second circle. Cut a small slit from the outside to the center of each circle so that you have a small opening. Place a dot of non-toxic glue in the center of your circle inside the slit and then fit the two circles together with the slits. Once your glue has dried, your kitty has a brand new cardboard ball to bat all over the house!
Simple Cat Toys You Don't Even Need To Make
Some cats are even more simple to please and you don't even need to make anything. Try putting out a cardboard box for them to sit in, or grab some pipe cleaners and scrunch them up to make a more 3D shape! Even a piece of ribbon or bread ties have been known to be fun kitty toys! You don't need to spend the big bucks, or even any bucks, to make your cat smile!
---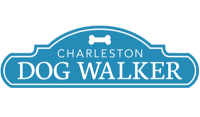 Charleston Dog Walker provides professional dog walking and pet sitting in your home that is customized to your pet's needs. We're so happy you found us (and we know your pet is, too!) and we would truly be honored to be your pet care provider.
Give us a call at 843-580-2212 or contact us to get more information about how we can help your pet!
Save
Save
Save
Save