Have you been searching for the perfect DIY dog Halloween costume to make all the other dogs on the block jealous? We've compiled our top five favorite dog costumes that you can make yourself. They are super easy and absolutely adorable. Your dog will be the hit of the neighborhood!
Here are our favorite DIY dog Halloween costume ideas that you can whip up in less than 30 minutes:
1. Dog S'mores
This adorable DIY dog Halloween costume is super easy to make. Find a white dog shirt or use a white child-size t-shirt that fits your dog well. Pick up some brown felt from a craft store and cut out some melty chocolate drips. Glue those to the back and sides of the white shirt. Then cut out a square piece of cardboard for your graham cracker. Use a black marker and draw a dotted line down the center of your cardboard for where you would break the cracker in two. Then add some dots to make it look amazing! Glue your cracker to the shirt and you've got yourself a dog S'mores!

2. Dirty Martini with a Dog Cone
Put your dog's cone of shame to use with this adorable dog Halloween costume! Find something similar to a toothpick, like a wooden rod you can find at a local craft store like Micheals. Tape it to the inside of the cone of shame, as the dogs call it! For your olives, buy two or three green styrofoam balls from the craft store. Using a red marker or red felt, make a red circle for the pimento stuffing on your green ball. Push your finished green balls on to the toothpick, and you've got yourself a dog martini!
3. Baby Deer Dog
If you have a puppy that is all one color, this is the costume for you! Just put white spots on your pup's back to look like a baby doe! Make sure to buy dog paint or dog hair coloring (check out Pet Paint) to ensure you're using pet-safe products that will wash right off.
4. TY Beanie Baby Dog
Your pup is going to steal hearts in this dog Halloween costume! Just use red construction paper and cut out a heart shaped like the TY heart. Then use yellow construction paper to cut out a T and a Y for the letters and glue them to your heart. You can use some string or yarn to tie it to your pup's collar!
5. Hot Air Balloon Dog
This is such an adorable costume and your pup is going to rock it! Have your pup put on his or her harness and attach brown construction paper to each side of the harness! Then get a few helium balloons and tie them to your dog's harness and it looks just like a hot air balloon! For a more ambitious costume, you can go for the "Up" house from the Disney Pixar movie, Up. You'll need to make a little house that can attach to your dog's harness. Try using cardboard that you can cover with construction paper to make your house pretty!
Make Your DIY Dog Halloween Costume Today
Halloween is just around the corner, so run out to your local craft store and grab the supplies you'll need to make your dog's costume the hit of the party! Halloween isn't just for kids anymore! These easy DIY dog Halloween costumes will only take a few minutes and the supplies are cheap. You'll have a blast making the costume and your dog will be the talk of the neighborhood!
---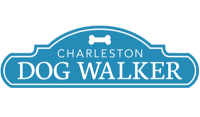 Charleton Dog Walker is a professional dog walking and pet sitting company made up of caring, trustworthy, and thoughtful people dedicated to loving your pet. We're here to give you peace of mind so you know your pet is always loved and cherished.
Give us a call at 843-580-2212 or contact us to get more information about how we can help your pet!