Preparing your pet for Daylight Saving Time is an important task to remember. Twice a year, we adjust our clocks to save energy and allow us to enjoy more hours of daylight. In the fall, we turn our clock backs one hour. In the spring, we turn our clocks forward one hour.
Many of us look forward to gaining that one hour of sleep in the fall, but we dread losing that hour of sleep in the spring. While we wake up and have that extra cup of coffee, keep in mind you're not the only one being affected. Your pets will certainly be adjusting, too!
Daylight Saving Time is right around the corner on Sunday, March 14, so here are a few tips to help you in preparing your pet for Daylight Saving Time!
1. Keep in mind your pets are creatures of habit and routine
Animals use the cycles of daylight and nighttime to assist them in knowing when it's time to eat, sleep, and get up for some activity. Suddenly, when your pet is being woken up and fed a whole hour earlier than usual, you might get met with some curious looks and even some refusal to comply. They'll be in their 5:30 am deep sleep state even though the clock says 6:30 am. Let your pets sleep in and eat breakfast a little later for that first day or two, if possible, while they adjust to waking up earlier.
2. If you have to make adjustments to your pet's routine, do it in small increments
We know you have a schedule, too, and it's not always possible to put your pets' needs first. One way to help the prepare your pets for Daylight Saving Time transitions is by slowly adjusting their routine. It's best to start adjusting their routine a few days ahead of the time change in increments of about 15 minutes each day. Your pet is a lot less likely to notice they're suddenly getting fed a few minutes earlier than a whole hour earlier.
3. Talk to your vet about when to administer your pet's medications
If you have a pet that takes medication at a certain time every day, you should certainly factor this into your Daylight Saving Time routine. An hour doesn't usually make a big difference for many medications, but if your pet has an illness such as diabetes, maybe it's not the best idea to hold off a whole hour on their next insulin shot. Your veterinarian will be able to give you the best tips on how to help you adjust your pet's medication times.
4. More daylight means more activity!
Now that there will be more daylight for us to enjoy, your pet may start acting a little more frisky! And it's not just dogs–cats too! With the combination of more daylight and warmer weather through the spring and summer, your pet will certainly want to enjoy the day with more activity and fun in the sun. Use those extra hours of daylight to incorporate some extra walks or sunbathing time, especially during the first week after the Daylight Saving Time change. A little extra activity has the added bonus of helping your pet adjust to their new sleep routine as well, since they'll be all tuckered out from having fun all day!
5. Be patient and stay positive!
The time change during Daylight Saving Time can be stressful for your pet. You might get some refusals at meal times or end up cleaning up a potty accident or two because you had to leave for work an hour earlier than your pet is used to. Be patient while they adjust—your pets can't read a clock!
Getting Ready for the Daylight Saving Time Change
As we get ready for the spring and summer season, we will all be looking forward to longer days and warmer weather. However, the dreaded loss of an hour of sleep is sure to throw us off for a bit. Most pets will adjust seamlessly with a little routine adjustment and some extra activity during the day. Other pets might not take the time change so lightly and it may take longer for them to adjust, but that's okay. We know us humans will have to adjust our own routines in some ways, so certainly remember to do the same for your pets. Hopefully these tips will help with preparing your pet for Daylight Saving Time so you have a smoother transition. Now, it's time to spring forward into longer days and warmer weather!
---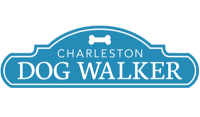 Charleston Dog Walker is a professional dog walking and pet sitting company here to give Charleston pet parents like you a safe, trustworthy, and reliable pet care solution when you work or travel. Give us a call at 843-580-2212 to get more information about how we can help you or sign up today to get started!