Are you in need of a few tips to spruce up your digs to create a more cat-friendly home? We've found some fabulous ways you can treat your cat to a lavish lifestyle without breaking the bank.
Cats deserve to have some fun cat-friendly house features to enjoy — especially if your cat is indoor-only. We have compiled a list of 5 awesome DIY cat-friendly home projects for you and your cat to enjoy. From cat scratching posts to lounging spots, you are sure to find something your cat will love!

1. Build a Cat Garden
Cat gardens are an awesome addition to your kitty's home for many reasons. Not only does it discourage them from chewing on your other houseplants, but the plants included in a cat garden are also healthy for your kitty! Cat gardens are intriguing for your cat and give your home a great ambiance by bringing some nature indoors.
It's easy to create your own cat garden for a more cat-friendly home. You just need a nice pot, potting soil, rocks, and some cat-friendly plants like fresh catnip, cat grass, and cat-safe herbs like rosemary or mint. You can also include their water bowl in the planter to encourage them to visit the water bowl more frequently. Learn how to create your own cat garden from this great article!

2. Make A Stunning Litterbox Cover
Litterboxes are probably the most unsightly parts of having a cat family member. No one really wants to look at them and most litterboxes are not exactly fashionable. But you can turn your cat's litterbox into a cute design element in your home that all your friends will adore!
You may need a handy friend with some tools for this one, but it will be well worth the time when you get this chic litterbox cover. This tutorial walks you through the whole process to make it easy. If your creative juices are flowing, you can easily change up the design a bit to make it even more customized for your cat-friendly home!
3. Create an Indoor Cat Grass Lounge
If there is one thing we all know cats love to do, it is lounge around. Why not give your indoor cat an extra special place to sunbathe and make a cat grass lounge? It's simple to make and easy to maintain, and it will also bring your indoor kitty a little touch of the outdoors!
Adding a cat grass lounge is an easy way to make a super cat-friendly home environment. The grass will give your cat something to lay on, sun themselves, and it reduces their stress level. It's also a unique home feature for cat lovers to show off. Bringing grass indoors definitely gives your home an outdoor vibe that most cats love.

4. Have a Unique & Stylish Scratch Post
Scratching is a very important activity for kitties. Giving your cat a designated place to scratch allows cats to keep their nails in good condition, stretch out, and keep those claws off of your furniture. However, lots of cat scratch posts on the market can be less than desirable to look at.
Here are some adorable and stylish cat scratch posts you can make yourself that are sure to fit in with your home décor and make your cat happy! They are easy to customize so you can match your home's color scheme and aesthetic. There's even a funky cactus scratch post you can make that we're obsessed with! Stylish cat scratching posts will spruce up your cat-friendly home right away!

5. Build a Kitty Tent
All cats love to hide, so give them a special place to tuck themselves away for a bit with this awesome kitty tent made from an up-cycled t-shirt! Go ahead and make several of them if you have a lot of old t-shirts that are lying around. Throw a few treats or some catnip in the bottom of the tent and your kitty is bound to have a grand time in their new nook!
These step by step instructions make it super easy to make your new cat tent for a cat-friendly house within your house!

Cat-Friendly Houses are Easy to Create!
We all want our cats to feel at home and these tips will make sure you have a gorgeous cat-friendly home. Whatever you choose from the list, your kitty will definitely appreciate the extra special addition to their environment. Your cat will surely roll around with enjoyment, lounge like they are at a kitty spa, and perhaps give you a few "thank you" nuzzles. Now, gather up those supplies and get crafting!
---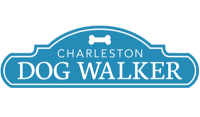 Charleston Dog Walker provides professional dog walking and pet sitting in your home that is customized to your pet's needs. We're so happy you found us and we know your pet is, too! We would truly be honored to be your pet care provider. Give us a call at 843-580-2212 or contact us to get more information about how we can help your pet!