Are you searching for some fun summertime activities for you and your dog in Charleston? We know that when summer rolls around in Charleston, the weather starts heating up fast! That doesn't mean you can't still get out and have fun with your dog! Whether you and your dog live on James Island, downtown Charleston, West Ashley, or Mount Pleasant, there are plenty of great summertime dog activities.
Give your pup all the attention and fun they deserve this summer with these super fun summertime dog activities!
1. Take a Trip to the Beach
Everyone loves a good trip to the beach, humans and dogs alike. Dig in the sand, play fetch, splash in the waves—there is so much fun to be had at the beach! Remember to check when and where dogs are allowed on certain beaches before you go. Some Charleston beaches only allow dogs during certain hours of the day. And remember your dog can overheat quickly, so pick a cooler time of day to keep them safe.
2. Pack a Picnic
If you're not in the mood to get wet and sandy at the beach, enjoy the day by packing a picnic and bringing your pooch with you to be your picnic date! Check out White Point Garden in downtown Charleston, or the Melton Peter Demetre Park on James Island for some great views while you enjoy your picnic. Make sure to bring a soft blanket to sit on, some toys to play with, and some healthy snacks for your pup to enjoy.
3. Make Doggie Ice Cream or Pup-sicles
Whip up some summer treats to cool your pup down on those hot days! You can make your own doggie ice cream or pup-sicles. Not only will you get to have some fun in the kitchen, but your pup can also enjoy a tasty treat that will make them feel extra special! Check out these great frozen dog treat recipes!
4. Host a Summertime Puppy Play Date
Got a big backyard for lots of furry friend fun? Call up your friends and have them bring their dogs over for a puppy play date! Make it a party by cooking a few plain chicken breasts on the grill for your doggy guests. Turn on the sprinklers in the yard or fill up a kiddie pool for them to play in. Or bust out that homemade doggie ice cream for a special treat!
5. Watch a Dog Movie Together
Perhaps it's just too hot outside to play or a summer storm has rolled in. Put on those matching pajamas (we know you have them!), cuddle up on the couch, and watch a dog movie with your buddy. A few favorites of ours include: The Secret Life of Pets, Bolt, Beethoven, Lady and the Tramp, 101 Dalmatians, Air Bud, and Balto.
6. Get a Puppuccino
For a quick and fun outing, get yourself an ice cream or an iced coffee and ask for whipped cream in a cup for your pup! Dogs go crazy for this sweet treat and will have tons of fun licking every last bit out of the cup. It seems simple, but if there's one thing dogs are good at, it's appreciating the simple things in life!
7. Take a Trip to the Pet Store
Are your dog's toys a little "too" loved? It might be time to take your dog on a little shopping trip to the pet store! Pick out a few new toys to play with, grab some new yummy treats (or special doggie cookie!), or perhaps get some new walking gear. Whatever you get, your pup will surely glow with excitement! We love Dolittle's, All Is Well, and Woof Gang Bakery for some adorable dog toys and snacks!
8. Blow Bubbles
One would be surprised at how many dogs go crazy for bubbles! Pick up a bottle of non-toxic children's bubbles and your bubble-blower of choice, and then have some fun in the backyard! It is pretty hilarious to watch dogs jump around to pop the bubbles and will definitely put a smile on your face!
9. Go on a Day Trip
Give your dog a good reason to get excited to get in the car and go on a ride to explore a new or special place around Charleston. Explore a nearby town, find a new park or hiking spot, or visit family or friends. Whatever you choose to do on your adventure, you are both bound to have tons of fun!
10. Agility Course
This is the perfect activity for dogs that are especially energetic and quick to learn! Check out Low Country Dog Agility in West Ashley to see if there is a class you and your dog would enjoy. Or you can DIY your own in your backyard. Not only is agility a very rewarding and fun activity, but it is also great exercise and very mentally stimulating.
What Will Your Dog Love To Do This Summer?
We hope you enjoy this list of fun summertime activities for you and your pup! Pick your favorites and see what your dog enjoys the most. These great activities will have you and your pooch out enjoying the summer sun in Charleston and making great memories all summer long!
---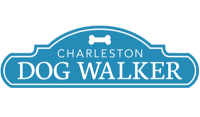 Charleston Dog Walker provides professional dog walking and pet sitting in your home that is customized to your pet's needs. We're so happy you found us and we know your pet is, too! We would truly be honored to be your pet care provider. Give us a call at 843-580-2212 or contact us to get more information about how we can help your pet!