Pet safety on the 4th of July is an incredibly important topic for all pet owners. Did you know that more pets go missing on the 4th of July than any other day in the year?
When we think of summer, we think of days like the 4th of July—fireworks, cookouts and picnics, parties, and having a joyous time with family and friends. While these Independence Day traditions are tons of fun for us humans, your furry family members may not be so thrilled. All the loud noises, table scraps and party messes, and potentially hazardous activities that come along with all that holiday fun may put your pet through lots of stress or even put their safety at risk.
We want to make sure your pets are safe this 4th of July. Use these tips to prepare and make sure your pet has a safe and happy 4th of July!
Never Leave Food And Beverages Within A Pet's Reach
When the party is going, it is easy to be less than mindful of where you put your plate or drink down. Your dog doesn't know he can't eat those chicken bones. He just knows he smells something tasty and wants a bite! Don't leave food and drinks unattended. Make sure your pets are kept in a different room from the food. Or move the food so it's well out of reach from a counter-surfing dog or cat.
Keep Your Pets Away From Fireworks
Fireworks are perhaps the first 4th of July activity that comes to mind. Whether you are setting them off yourself in your backyard or going out to see a display, keep your pet away from fireworks at all times. Not only is the noise alone very stressful and potentially harmful to their sensitive ears, but the explosive nature of fireworks can also result in serious injuries if things go amiss. Many chemicals that are used in fireworks are also poisonous to animals. Keep any unused fireworks away from where a pet can access them. If you do your own fireworks, put your dog inside when it's time to set them off.
Leave Your Pets At Home
While it may be tempting to bring your dog out with you to celebrate the day's festivities, consider that these festivities are often stressful and can be dangerous for pets. Fireworks and loud noises may give your dog lots of anxiety, and that's never fun for anyone. Crowds can also be stressful for pets, and dangerous if the crowd gets rowdy or too big. More pets go missing on the 4th of July than any other day of the year. They get frightened by all the noise and get scared and run. It is best to leave your dog at home and give them a safe and quiet place to relax.
Make A Safe Space For Your Pets
The best thing you can do on to ensure your pet's safety on the 4th of July is to give them a safe space to hunker down in. Give your kitty access to hide under your bed. Or let your dog hang out in their comfy crate. Basically, make sure to provide open access to a safe space for your pet to hide. If your pet does not like their crate, do not use it. Forcing a pet to be somewhere they do not want to be can add to the stress.
Many dogs choose closets or bathrooms to hide in. These rooms are often dark and small spaces that make them feel more secure. Allowing your pets to hide in a place they feel safe is comforting to pets experiencing anxiety from holiday festivities. You can even create a calming zone in your dog's safe space. Put a cozy bed in your closet or bathroom and turn on calming music (we love this track on repeat). Turn the volume up loud to help distract them from the firework noise. Or turn on a fan, tv, or radio to provide some white noise.
Another great way to help your dog cope if you know they are going to be scared of the firework noise is by using natural calming chews. We're a fan of Happy Traveler, which is a natural, herbal calming chew to ease anxiety. Composure is another calming supplement that creates a relaxed state without causing drowsiness or impaired motor skills.
Make Sure Your Pet Has Up-To-Date ID Tags And A Microchip
Since pets often go missing on holidays, it's vital that your pet has updated ID tags and a microchip. With all the distractions and festivities to tend to, it can be easy to lose track of your pet if they are out roaming around. If your pet gets especially stressed about loud noises, they may have the desire to run to try and get away! It is important to make sure their collar has an ID tag with updated contact information and that they have a microchip. In the event that someone forgets to close the front door and your dog or cat makes a run for it, they will have a greater chance of returning home safely with proper identification.
Keep Your Pet Safe This 4th Of July
We hope you find these tips helpful so your pet can stay safe this 4th of July. Your pets will thank you for looking out for them and ensuring that they are happy, healthy, and safe during the holiday. Have a safe and happy 4th of July!
---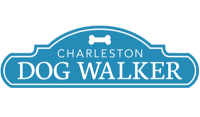 Charleston Dog Walker provides professional dog walking and pet sitting in your home that is customized to your pet's needs. We're so happy you found us and we know your pet is, too! We would truly be honored to be your pet care provider. Give us a call at 843-580-2212 or contact us to get more information about how we can help your pet!