It can be a challenge to decide whether a dog walker or a doggie daycare is a better fit for your dog. You know you want the absolute best for your dog but sometimes it's hard to know what that means.
Exercise and mental stimulation are vital to your dog's daily routine. If you work long hours or have busy days, it can be difficult to balance your schedule and your dog's needs. Sometimes, you need to call for backup! However, you might be wondering to yourself: is a dog walker or a doggie daycare better for my pup?
In Charleston, you have lots of wonderful options for your dog! Here are some perks to each service to help you choose which is best for your dog's individual needs.
Benefits Of Using A Dog Walker
There are lots of dogs who can really benefit from having a dog walker visit them. A dog walker comes to your home to make life easy for you and your dog. With most dog walking services, you schedule the time of day and length of the visit. Some great reasons to choose a dog walker are:
Personalized, one-on-one care
With a dog walker, your dog will get cared for in the exact way that they need to be cared for. Whatever your dog's routine requires can be fulfilled by a dog walker since their time and attention are dedicated solely to your dog during a visit. Whether your dog just needs a quick potty break or has a more detailed routine, a dog walker can help. They can give your dog a walk during a visit, playtime, lunch, or even medication. Dogs with more detailed routings can definitely benefit from having a dog walker.
Less stressful for anxious dogs
Because dogs get to stay in their own home and environment, having a dog walker is less stressful for anxious dogs. Is your dog is easily overwhelmed and scared by the presence of other people, loud noises, and other dogs? Then having a dog walker come to your home will help ensure that your dog feels safe and secure.
Consistency with training
Since dog walkers do personalized care, a dog walker can stick to your training regimen. This can be particularly beneficial to owners who have puppies or dogs that need to work on certain behavioral issues. A dog walker will deliver the one-on-one attention and training reinforcement your dog needs.
Great for older dogs and young puppies
The life stage of your dog is also a great way to tell what situations they will thrive in. Older dogs tend not to like the hectic environment of a daycare. They don't enjoy the constant activity and all of the other dogs. Home is a lot more peaceful for them and they just need a potty break and some love when you have a long day. Young puppies also may need more of a structured day with potty breaks incorporated. A dog walker can make sure your puppy gets consistent potty breaks and special attention. Your puppy also may not have all their shots yet so it's important to keep them safe from diseases. They could easily catch kennel cough, canine distemper, parvo, and other things if they are not fully vaccinated.
Dogs who prefer to be alone
Dog walking is a good fit for a dog that prefers to be alone. Some dogs just don't particularly enjoy time spent with other dogs, and that's okay! When a dog walker comes in, your dog will get their daily exercise and routine in. Then they can go right back to their comfy homes to relax the rest of the day away in peace.
If you feel like a dog walker might be a great fit for your dog, check out Charleston Dog Walker's dog walking services! It's easy to get started – simply sign up for an account and then you can schedule walks online as you need them.
Benefits Of Using A Doggie Daycare
A doggie daycare can be a really great fit for some dogs and a big relief for their parents! If you've got a "wild child" dog at home, there can be some really helpful benefits by choosing this option.
Socialization with other dogs and people
If your dog loves to play nice with other dogs, then your dog could be a great candidate for doggie daycare. Everyone needs a little socialization from time to time! If lots of playtime and interaction with other dogs and people sounds like your dog's jam, doggie daycare would be a great fit for your pup. Your dog is sure to make lots of friends and have tons of fun!
Playtime and mental stimulation for multiple hours
If your dog requires a lot of physical and mental stimulation, doggie daycare is the way to go, especially if you have to work a long day. An under-stimulated dog that is left at home alone all day can become bored and lonely. This could result in undesirable and destructive behaviors. At doggie daycare, they will have constant supervision and your pup will have the whole time that you are away to play, play, play!
Relieves separation anxiety and boredom
Doggie daycare can be an excellent solution for separation anxiety and boredom-related behaviors. Since there is so much to be distracted by at doggie daycare, your pup will be too focused on playing and having fun to be upset. They will play all day and when you come to pick them up, you'll have one tired but very happy pup!
You'll Make A Great Choice For Your Dog
We hope you find these tips helpful when deciding on what dog care service in Charleston suits your dog's needs best! Every dog is different and deserves to have their unique needs catered to. Whether your dog is a better fit for a dog walker or a doggie daycare, your pup will surely enjoy and appreciate the extra love, attention, and care.
---
---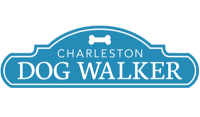 Charleston Dog Walker provides professional dog walking and pet sitting in your home that is customized to your pet's needs. We're so happy you found us and we know your pet is, too! We would truly be honored to be your pet care provider. Give us a call at 843-580-2212 or contact us to get more information about how we can help your pet!