Hiring an amazing dog walker can seem like a daunting task. When you are searching for someone to care for your dog, you want to be sure that you're picking a really trustworthy, reliable person who will truly care for your dog. So how do you find that person?
The best place to start is to figure out what qualities you are looking for in a dog walker.
Find Someone Who Really Cares For Your Dog
One of the most important things a dog parent wants is a dog walker who truly cares for their dog. You want them to love your dog like you do. But how can you tell if someone really cares?
Technology has become such a great resource for dog parents. You can start by reading reviews from other people who have hired a dog walker. Reviews can be incredibly enlightening and can help you pick a great dog walker. When you use a dog walking company, the reviews will also give you a glimpse into how the company is run, whether their dog walkers are reliable, and whether other clients like working with them. The more reviews a company has, the better, because it will give you a broader array of opinions.
Most dog walking companies will also offer a Meet & Greet first so you can actually meet your dog walker. This will help you feel comfortable with your dog walker and see how they interact with your dog.
Training Is Important
A great reason to choose a dog walking company with employees is that the person caring for your dog will have been trained to care for dogs. While it's not rocket science to be able to walk a dog, when someone has been trained they will be way more prepared to handle all types of situations. Some dog walking companies, like Charleston Dog Walker, have detailed policies and procedures all staff learn before ever interacting with a dog. Proper leash handling, tips on how to avoid dog confrontations, and policies to help the walker stay alert are all key things the walkers learn to help keep dogs safe.
Is Your Dog Walker Licensed, Bonded, and Insured?
When you hire a dog walker, you are not just trusting your dog to them. You are also giving them unrestricted access to your house and your belongings. It's really important that you are choosing a reliable person who can be trusted in your home. A great way to ensure you're choosing an honest dog walker is if they are licensed, bonded, and insured. If they are licensed, bonded, and insured then that means they have taken steps to ensure you are protected.
It's important to also ask for proof of their insurance. With companies such as Wag! or Rover, the dog walkers are technically considered independent contractors. That means they are required to have their own pet care insurance; it is not provided by the company for them. If something happened to your pet or home in their care, they may not have insurance to cover it.
Communication Will Give You Peace-of-Mind
When you leave your dog in the hands of a dog walker, communication is always very important. You're going to want to know how your dog is doing and make sure they are happy. Great dog walkers know this and will want to keep you updated.
They should send you notes about how the visit goes, when they were there, and pictures! You'll feel so much more relieved when you can actually see how happy your dog is and know that they are loved!
Are They Reliable?
The whole point of hiring a dog walker is to have someone you can rely on to walk your dog. You want someone who makes your dog their priority. A dog walking company is a great choice to ensure you're getting someone reliable because their reputation and business depends on your satisfaction. Most dog walking companies allow you to schedule your visit and specify when they come. This means you'll be confident your dog walker is actually showing up when you want them to visit your dog. Your dog may not be a high priority for a friend or neighbor with lots of other things going on.
Does Your Dog Walker Listen To What You Want?
All dogs are different, just like people. A great dog walker will take the time to ask lots of questions to learn about your dog. Some dogs enjoy long walks, some love to chase the ball in the backyard, and other dogs just need a potty break and then lots of belly rubs. It's important that your dog walker does a Meet & Greet with you first so that you can tell them all about your dog, their favorite things, and exactly what you want them to do during the visit.
You Can Choose A Great Dog Walker
Your dog is a really important part of your life, so it's equally as important to find someone you really trust to be your dog walker. Take the time to do your research by reading reviews. Learn as much as you can about the dog walking company or dog walker you are choosing. You'll find that the best matches will be very professional, responsive, and trustworthy. They'll make you feel confident in your decision because they want to do an amazing job for you and your dog!
---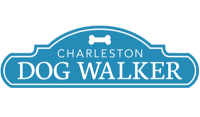 Charleston Dog Walker provides professional dog walking and pet sitting in your home that is customized to your pet's needs. We're so happy you found us and we know your pet is, too! We would truly be honored to be your pet care provider. Give us a call at 843-580-2212 or contact us to get more information about how we can help your pet!