As a dog parent, you definitely know that your dog thinks toys are essential ingredients to happiness and love! Every dog needs and deserves some fun toys that will keep them intrigued. Awesome dog toys will also do double duty and give them comfort when you are away.
We've found some of the best dog toys that stand the test of time. Your dog won't get bored and you'll see the utter joy they get every time they play. These are our top 4 favorite dog toys that will bring you both extra joy and happiness!
1. CHUCKIT!
The Chuckit! is our all-time favorite dog toy, and the funny thing is that it's not even a dog toy! It's a tennis ball launcher that will change your life. We're not even kidding. Forget touching slimy, muddy balls. You don't even have to bend over! This awesome invention allows you to pick up your dog's ball and launch it with the power of Superman, over and over and over. Your dog will love it and they'll run like crazy when you play. Chuckit! also makes soft balls so you'll have an option to play inside when the weather isn't cooperating. The company has lots of great dog toys, but the launcher is by far the best money we've ever spent on a dog toy!



2. KONG
The KONG is another drool-worthy dog toy that we're obsessed with these days. It's a bee-hive shape made out of built-to-chew rubber. You can throw it, your dog can just chomp on it, or you can stuff it with a treat to keep them busy. One of our favorite ideas is to stuff a KONG with peanut butter and freeze it. Then pull it out for your dog to keep them busy licking away! This keeps puppies and dogs of all ages happy and busy so it's perfect for getting rid of boredom. KONG has also branched out and makes other shapes and types of toys. They've even started offering a KONG Box subscription for only $29 a month!

3. I-FETCH FRENZY
If you don't always have time to play or throw the ball for your dog, this may be the perfect dog toy for you. The iFetch Frenzy is a super cool dog toy that literally throws your dog's ball for them! Your dog just drops the ball in the hole and it pops out in all different directions. This toy will not only help with anxiety but it will also keep your dog entertained for hours!


4. BARKBOX

For dogs who enjoy variety in their life, we'd recommend checking out Barkbox. It's an awesome dog toy subscription that comes monthly with a different theme each month! Just set it up and every month your dog will get at least 2 innovative toys, 2 all-natural bags of treats, and a chew. It's the perfect way to keep the joy coming! Barkbox also has the Barkshop, where you can buy items individually for your pup if they have their eye on something special.
A Happy Dog Is A Healthy Dog
We know that your dog's happiness is incredibly important to you. Surprise your dog with one of these fun dog toy recommendations and we promise they'll be the happiest dog on the block!
---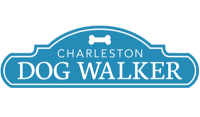 Charleston Dog Walker provides professional dog walking and pet sitting in your home that is customized to your pet's needs. We're so happy you found us (and we know your pet is, too!) and we would truly be honored to be your pet care provider.
Give us a call at 843-580-2212 or contact us to get more information about how we can help your pet!