Cats are often pretty independent animals and do what they want on their own terms. If you are going to be away from your home for more than 24 hours, though, even the most independent kitty still needs some love, attention, and a safety check. After all, your cat is a member of your family and you want to ensure they are safe and happy if you are away from home. Hiring a cat sitter is just what your kitty needs to keep them safe and content!
Keep Feeding Routines Consistent For Your Cat
Don't think that your cat needs a sitter? Think again! Cats are just like children in many ways and should not be left alone for more than 24 hours. Cats have a routine that they like to follow for their feeding schedule, play time, and alone time. Even if you're going to be away, your cat will probably still insist on their normal routine. We all know kitties can get pretty upset if you aren't paying attention when it's time for food! Hiring a cat sitter is a great way to ensure your cat can stick to their usual food schedules.
Eliminate Stress By Letting Your Cat Stay Home
Cats are also very particular and often do not like to go places other than home. You can save your cat from the stress of boarding them in an unfamiliar place by hiring a cat sitter. Your cat will be way happier staying in their own home with access to their own space, bed, and toys! When hiring a cat sitter, you won't have to uproot your cat from home. Cats can also suffer from anxiety if they are alone too long. Having a cat sitter stop by will be a welcome presence so they can get some well-deserved attention and know they aren't alone.
Avoid Tragedy For Your Cat
Hiring a cat sitter can also ensure that your cat being home alone doesn't end in tragedy. Here are a few major reasons why you should not leave your cat home alone without daily check-ins:
Access To Water: What if your cat accidentally knocks over their water bowl? You wouldn't even know it, and no one would be there to fill it back up. You don't want your cat going without water, as that could result in dehydration and even death. Hire a cat sitter and they'll check on your cat's water to ensure it is fresh and full every day!
Your Cat Might Get Stuck Or Hurt: Cats are sneaky and love to hide and get into things! But what if they get stuck behind something and can't get back out? The stress can really harm your cat. They also could jump on furniture and tip it over on top of themselves. If no one is around to check, your cat could get stuck or be hurt until you return home. Having a cat sitter will help with checking in on your sweet baby so they are safe while you're away.
Fresh Food Daily: For cats that prefer wet food, it's important for someone to put out their fresh food each day. Even if you have an automatic feeder for dry food, there's always the possibility it could malfunction when you're away. To ensure your cat has fresh food daily, call your local cat sitter to help keep your cat's belly full!
Cleaning The Litter Box: Even one cat can leave lots of presents in their litter box over a day or two. If someone doesn't clean it daily, the litter box will get full and will be a nightmare to deal with when you get home. A local cat sitter will help keep the litter box clean so you don't have to worry about it after your trip!
Ensure Your Cat Is Healthy: Even though your cat may be ok when you leave, illnesses can occur at any time. Your cat may stress out about being alone and choose not to eat or drink. Or they could get sick or injured while you are away. When someone comes to monitor them each day you are away you can be sure that if your cat is sick they will receive the immediate veterinary attention required.
Make Sure Your Cat Is Safe And Healthy
Hiring a cat sitter is the best way to ensure your cat stays happy, healthy, and safe while you're away. It will also relieve your stress and you can rest easy knowing your cat is content at home. Sadly, there have been many reports of owners leaving their cats home alone, only to return home and find their cat was sick, injured or had passed away due to severe depression or an unexpected accident. Don't put your cat at risk by not having someone look in on your cat. Keep your furry family member safe and plan for their care while you're away!
---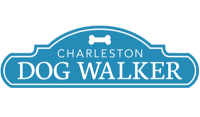 Charleston Dog Walker provides professional dog walking and pet sitting in your home that is customized to your pet's needs. We're so happy you found us (and we know your pet is, too!) and we would truly be honored to be your pet care provider.
Give us a call at 843-580-2212 or contact us to get more information about how we can help your pet!