Who says that birthday parties are just for humans? No one that has a dog says anything like that! Throwing a dog birthday party will bring out the giddy in you and make your dog flip out with excitement! Celebrating your dog by throwing a birthday party all about your dog will be inexplicably magical to share with your dog's greatest friends and their parents, too!
If your dog's birthday is coming up, here's everything you need to know to throw the best dog birthday party on the block!
When And Where
Timing: The best time for your dog's birthday celebration would be on a weekend during the hours of 3-5 pm. Throwing an afternoon dog birthday party makes it easier for people to come and means you can serve a light fare for munchies.
Your House: Your house is a great location because you can decorate in advance. Remember to dog proof the areas that the dog guests are not allowed to roam in your home by closing doors or putting up baby gates.
The Local Dog Park: Throwing a dog birthday party at the local dog park is another great place, especially because then there's no clean up at your house! The dogs will love the park and car ride!
Invitations
If you are able to plan ahead for your dog's birthday party celebration then you can make and mail out invitations. If you're not a crafty person, save time with an Evite, Facebook Event, or even just a simple get-together text to the parents of your dog's greatest friends! Make sure to include all of the details like timing and location for the birthday party celebration in your invitation!
Decorate
Construction Paper: Cut out bone shapes or dog faces and use tape to put them all throughout your house! Just make sure that the tape won't ruin or damage anything that you stick it to.
Poster Board: Make a sign that says "HAPPY BIRTHDAY (your dog's name)". Then list your dog's age, favorite toy, favorite food, favorite activity, and any other fun information about your birthday dog!
Pictures: Don't forget to hang up or frame some pictures of the birthday dog!
Food And Drink
Every party needs some hors-d'oeuvres, and a dog birthday party is no exception! The coolest thing is that there are lots of dog-friendly food that your dog guests and people guests can both enjoy. This will cut down on the work for you and all your guests will be happy!
Fruit Tray: Dogs can actually eat a lot of fruits, so a fruit tray is a perfect person and dog-friendly option. Make your own fruit tray with these dog-friendly fruits: Mango, pineapple, apple slices (no seeds), watermelon, bananas, strawberries, blueberries, raspberries and pears!
Vegetable Tray: You guessed it – dogs can have lots of vegetables, too! Your vegetable tray can do double duty for people and dogs if you use these dog-friendly veggies: Carrots, celery, green beans, cauliflower, cucumbers, peas, broccoli, and asparagus!
Cheese Tray: You can even make your own cheese tray for people and dogs! Use low-fat varieties of cheeses such as cheddar, mozzarella, or swiss. Don't overdo the cheese, as it can give your dog diarrhea, but it's fine in moderation for a special event!
Have Something Special For The Birthday Dog: Pick up some dog ice cream, like Frosty Paws, or head over to Wolf Gang Bakery and get a special treat!
Water: Have dog bowls in all of the areas that the dogs are allowed to roam so everyone stays hydrated!
Adult Beverages: Don't forget about your doggy parents – they'll be thirsty, too!
Activities
A dog birthday party should be all about the play time! Have a variety of options so the playful pups have something to do and the quiet dogs don't feel left out.
Toy Land: Have dog toys all over the yard where the dogs are allowed to go and have the dogs play outside! Also put out balls all around where the dogs can roam, too. The dogs will love you for it!
Splish Splash!: Have a small kiddie pool filled with water for the dogs to play in! Make sure to have dog towels on hand, too.
Chill Out Zone: Have a cool shady area set up for the quiet dogs to take a nap and to just hang out. Make sure to also put out blankets for the dogs to get cozy on.
Music
Don't forget the dog jams! There are tons of dog-themed songs and you'll have your guests cracking up at your creative playlist!
Ol' Red | Blake Shelton
Lick it up | Kiss
Who Let the Dogs Out | Baha Men
Like My Dog | Billy Currington
Diggin' Up Bones | Randy Travis
Gonna Buy Me A Dog | The Monkees
Who Am I | Snoop Dogg
Your love is So Doggone Good | The Whispers
Me and You and a Dog Named Boo | Lobo
Atomic Dog | George Clinton
How Much Is That Doggie in The Window? | Patti Page
Dog Eat Dog | Ted Nugent
We're Gonna Be Friends | White Stripes
Walking the Dog | Rufus Thomas
Puppy Love | Lil Bow Wow
Bad to the Bone | George Thorogood and the Destroyers
Every Dog Has Its Day | Toby Keith
Hound Dog | Elvis Presley
Diamond Dogs | David Bowie
Start The Party!
Now you're ready to throw the most amazing dog birthday party your friends have ever seen! Gather your dog's besties and have the best time ever celebrating the coolest dog you know!
---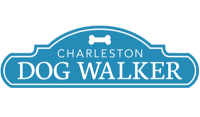 Charleston Dog Walker provides professional dog walking and pet sitting in your home that is customized to your pet's needs. We're so happy you found us (and we know your pet is, too!) and we would truly be honored to be your pet care provider.
Give us a call at 843-580-2212 or contact us to get more information about how we can help your pet!