Spring is nearly here and it's about time to start planting gardens around your home. Many people don't realize that there are lots of lethally poisonous plants for dogs that are commonly found in Charleston yards. Dogs and cats often let their curiosity get the best of them and eat flowers and plants to see what they may taste like. Your pet has no idea which plants are poisonous, so it's your job to protect them.
Avoid These Poisonous Plants For Dogs
It's very important to choose the right plants and flowers to plant around and to have in your home because certain plants can cause symptoms from vomiting to even death. Make sure to avoid these poisonous plants for dogs:
1. Elephant Ear – Can cause vomiting, oral swelling, oral irritation, drooling
2. Sago Palm – Can cause vomiting, increased thirst, bruising, liver failure, liver damage, melena
3. Hosta – Can cause vomiting, diarrhea, and depression
4. Aloe – Can cause vomiting, lethargy, diarrhea
For a more extensive list of toxic plants for your dogs, cats, and other pets, check out the ASPCA's Poisonous Plants list before planting any new plants at your house.
Signs Your Pet Ate A Poisonous Plant
The most common side effects poisonous plants have on dogs are drooling or foaming at the mouth, dilated pupils, swollenness, abnormal behavior, vomiting, or diarrhea. If your dog has gotten into something you think may be poisonous, you can should immediately call your veterinarian. If they aren't open, you can also always call the ASPCA's animal poison control center hotline at 888-426-4435!
4 Safe Plants For Dogs
There are many safe alternatives for plants you can choose for your yard. Here are some plants that look very similar to the poisonous plants above but are safe alternatives:
Keep Your Yard Safe For Your Dog
Make sure to always store your outdoor yard chemicals in a safe and secure spot that your dog cannot get into. Check out your local garden store, like Hyams on James Island, for pet-safe products for your plants and flowers. While you're making your yard safe, don't forget to also check out your yard and fence for any potential getaway spots if you let your pooch roam free!
4 Popular Valentines Flowers that are Poisonous For Pets
Let's also not forget upcoming Valentine's day flowers that can be potentially harmful! Before you pick out flowers for your special someone, double check that you aren't giving them a flower that's poisonous to their pet. Make sure to avoid these flowers:
There are lots of safe alternative flower choices, so we'd recommend getting these non-harmful flowers instead for your loved one!
Orchids
Sunflowers
Roses
Plant Safety for Pets
Plants and flowers are a great way to spruce up your yard and house, but it's always important the plants you choose are safe for your pets. Keep a close eye on your dog and cat to help them always avoid eating plants. If they do get into something and you're unsure if it is poisonous, we recommend always erring on the safe side and contacting your veterinarian right away.
---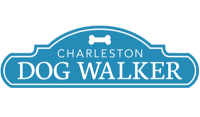 Charleston Dog Walker provides professional dog walking and pet sitting in your home that is customized to your pet's needs. We're so happy you found us (and we know your pet is, too!) and we would truly be honored to be your pet care provider.
Give us a call at 843-580-2212 or contact us to get more information about how we can help your pet!