One of the best things about living in Charleston, South Carolina is the number of amazing dog-friendly restaurants in the area. Dogs are just like a family member and that means lots of Charlestonians love to take their pups along to the places they love to eat! Here are some of our favorite places, out of so many dog-friendly Charleston restaurants in the area, that my family and I take our dogs to. If you haven't been to these amazing restaurants, we highly recommend that you try out every single one of them! Dining out with your four-legged family member is a wonderful way to spend time with your dog and enjoy the amazing Charleston weather.
1. Taco Boy
Taco Boy has two locations, Folly Beach, South Carolina and in downtown Charleston on Huger Street. They both welcome dogs, and the downtown location has a bigger outside seating area. Taco Boy even has fans for you and your dogs to help brave the hot summer days. Always ask for fresh water for your dog so they won't catch any germs.
2. Lost Dog Cafe
Lost Dog Café is located on Folly Beach, South Carolina. The food is a delicious breakfast and lunch spot, and the most importing thing is it's pet-friendly. When you bring your fur family members along you can enjoy the outside seating.
3. Fuel
Fuel is located in downtown Charleston. If you love fish tacos just as much as I do, you'll adore Fuel. Fuel is one of our favorite restaurants because they have an amazing outside seating area.
4. Home Team BBQ
Home Team BBQ has three locations: downtown Charleston, West Ashley, and Sullivan's Island. Their BBQ is absolutely amazing! We also highly recommend getting their award-winning Mac and Cheese!
5. Red's Ice House
Red's Ice House is located on Shem Creek and they have a second location in the Bohicket Marina near Seabrook and Kiawah. They are both dog-friendly with great outdoor seating. They have delicious burgers if you are super hungry and want something filling. Red's Ice House also hosts fun dog-friendly events all throughout the year, so check out their Facebook page for all the latest events!
Try All Of The Dog-Friendly Restaurants
These are some of our favorite dog-friendly Charleston restaurants out of tons in the area to take our fur babies to and we hope you enjoy them as much as we do! We know your pup will enjoy getting out for some socialization time and that you'll have a blast at these delicious dog-friendly Charleston restaurants!
---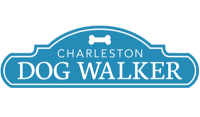 Charleston Dog Walker provides professional dog walking and pet sitting in your home that is customized to your pet's needs. We're so happy you found us (and we know your pet is, too!) and we would truly be honored to be your pet care provider.
Give us a call at 843-580-2212 or contact us to get more information about how we can help your pet!