My two dogs are like my kids so they go everywhere with my husband and I. We load them up in the car and off we go! Dog car safety is important so you can ensure your dog will be safe anytime you bring them along with you in the car. Here are our top 5 tips for dog car safety:
1. Buckle Up!
Dogs should wear seatbelts, just like people do. Doggy seatbelts don't work quite the same way, but they will restrain your dog in case of an accident. You can buy a dog seatbelt, which has a buckle on one end and a leash clasp on the other end. Attach the leash clasp to your dog's harness, rather than their collar. If you're in an accident, they are restrained by the harness instead of pulled by their neck. Buckling your dog up can be the most important thing you can do for dog car safety, just like it is for people!
2. Use a doggy hammock
A doggy hammock is great for your car because it eliminates the gap between the front seat and back seat. Your dog can stretch out without worrying about falling off the seat when you brake. It also protects your car's seats from dirt, scratches, and pet hair!
3. Keep everyone's head inside the car!
I know – it's SO stinking cute when dogs stick their heads out the window. Have you seen their ears flapping in the breeze?! Adorable. Unfortunately, it's also super easy for debris to hit your pet. They could have something fly into their eye, or the adventurous dog could take the opportunity to try and jump out. Windows up (or at least mostly up) is always the best policy.
4. Don't let your dog ride in the bed of a truck.
For people with bigger dogs (or dogs who manage to get wet and dirty having fun adventures), it's tempting to let them ride in the back of your truck. This can be extremely dangerous, though, since they have no protection if you get in an accident while they are back there. They could also easily try to hop out, even if you have them on a leash. The safest place is always in the vehicle with you.
5. Bring your dog crate along.
If your dog's crate can fit inside your car, the crate is always the safest place for them to stay. It makes for a comfortable ride for them and protects them in case of an accident.
Dog Car Safety Is Important
I always think it's interesting to remember that a dog's world is confined to where you take them. Most of their life is just in your house or neighborhood. That's why most dogs love car rides! They have a sense of adventure and love to get out and explore with you. We're lucky in Charleston to have so many dog-friendly places to go, so load up your pooch and let them explore the world! Just make sure to keep them safe while you're doing it!
---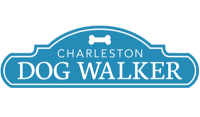 Charleston Dog Walker provides professional dog walking and pet sitting in your home that is customized to your pet's needs. We're so happy you found us (and we know your pet is, too!) and we would truly be honored to be your pet care provider. Give us a call at 843-580-2212 or contact us to get more information about how we can help your pet!