What's an adventure without your four-legged friend in tow? My husband and I love taking our dogs on road trips – even if that means hair all over the car and enduring some dog farts! There's a lot to think about when you bring your dog or cat along on a road trip, though. That's why it is super helpful to have a plan in place when you are road tripping with your pets. Here's our pet road trip guide to help you prepare for your road trip:

1. Prepare the car so your pet can travel safely.
If your kitty is coming, make sure you have a cat carrier or crate so they can have a cozy bed. This will also keep them contained so they don't climb or fall all over the car. If you have a small dog, crates are the safest way for them to travel in a car. For the bigger pups, check out a car hammock so they don't fall off the seat at stop signs. You should also consider a doggy seatbelt. Doggy seatbelts attach to their harness or collar and then buckles into the seatbelt.
2. Make a pet suitcase (or bag) with all of their supplies the day before.
Gather all of their food and medications, favorite toys, poop bags, litter box and litter, treats, and beds. Measure out how much food you'll need and put it in a gallon ziplock bag. Be sure to bring along a measuring cup so you can easily get food out at meal times. If your pet has refrigerated medications, you should find a small cooler. Bring along some ice packs so it can stay at the correct temperature. Don't forget to pack some water bottles and bowls for food and water!
3. Double check that your pet's collar has tags with up to date information.
You never know what could happen and you want it to be easy for your pet to get home to you if they get lost.
4. Reserve a pet-friendly hotel room if you need a place to stay during the drive.
We love using Trips With Pets, which shows you all of the pet-friendly places in the area you're traveling to. I highly recommend calling ahead and booking your room, as most places only have a few designated pet rooms and they can fill up fast!
5. Tire your dog out before jumping in the car.
Our favorite tactic for having a good road trip with our dogs is to start our trip with a stop at the dog park. Our dogs run wild and play with all of their friends for about 30 minutes and then we load them up and start the trip. They are tired out after all the play time, were able to go to the bathroom, and then they are happy to just lay down and take a nap for the first part of the trip.
Have an awesome pet road trip!
This pet road trip guide helps make car trips with your pets fun and easy. Just remember to prepare your car, gather all of your pet's supplies, book your room, and tire them out. You and your pets are sure to have an awesome road trip!
---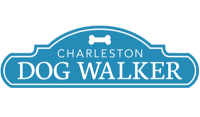 Charleston Dog Walker provides professional dog walking and pet sitting in your home that is customized to your pet's needs. We're so happy you found us (and we know your pet is, too!) and we would truly be honored to be your pet care provider. Give us a call at 843-580-2212 or contact us to get more information about how we can help your pet!