Did you know that more pets get lost on the 4th of July than any other day of the year? Fireworks can be scary for your furry pal, so it's important you plan ahead to make sure your dog is safe and happy on the 4th of July.
1. Exercise them so they are tired
Take them for a LONG walk, go for a good swim at the James Island County Park, or throw a tennis ball for them to chase at one of the dog parks. The more tired your dog is, the more likely they are to sleep in the evening. A sleepy dog is a dog who will be safe inside your house!
2. Make sure they have updated ID tags
The ID tags should be attached securely to their well-fitted collar. Double check that the tags have your current phone number, address, and name. If they do get lose, this information will be their best chance of getting back to you.
3. Don't take them to see fireworks – leave them at home
You may think that being with you will help keep them calm, but if a dog is fearful of loud noises like fireworks, leave them at home. They will not appreciate being in a crowded area with fireworks going off – it will just make them more anxious and upset.
4. Put on some soothing music
Soothing music can be great for them to listen to during the night. If your dog has a certain spot they feel comfortable in (like a bathroom, closet, or their crate), set up the music close to there and turn it up to mask the firework noises. Here's a great music medley that lasts for over an hour.
5. Get them their favorite long-lasting treat
A treat that takes them a long time to each is a fantastic way to keep them distracted and happy. Try putting peanut butter in a Kong and freezing it. Just make sure they have access to water, too… they might be thirsty afterward!
Make sure you and your pets stay safe this holiday!
---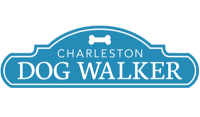 Charleston Dog Walker provides professional dog walking and pet sitting in your home that is customized to your pet's needs. We're so happy you found us (and we know your pet is, too!) and we would truly be honored to be your pet care provider. Give us a call at 843-580-2212 or contact us to get more information about how we can help your pet!